Marissa is an engaging and inspiring speaker on human-canine relationships, personal development, canine behavior and training, and animal sheltering. Marissa Martino is available as a speaker or subject matter expert for events, conferences, animal shelters, or media interviews.
See Marissa speak at Ignite Boulder!
Approachable, warm and friendly
"Marissa reads the audience and goes at their speed, using humor and real-life examples to maintain audience engagement." - James
Creates a safe space and empowers the audience
"Marissa is hands-on and approachable. She makes the experience funny and engages the audience. She also uses real-life experiences that make the learning experience practical." - Melissa
Makes learning fun with actionable advice
"Marissa presents content in a digestible and cohesive manner. She uses catchy phrases worth remembering!" - Anita
Makes everyone feel welcome and valued
"When I watch Marissa teach, I am always struck with her ability to make the presentation conversational. She makes everyone feel welcome and valued. This is so rare, and she does it beautifully. Marissa models how to interact with another person (or animal) by looking through their lens and always getting curious regarding how to support them. I've seen this in her presentations and in her everyday life. She has a natural tendency to help people and animals and this shines through in her presentations. Her unique approach will no doubt shift people viewing their dog's behavior as a "problem" to "how can I support my dog that is struggling?" - Kate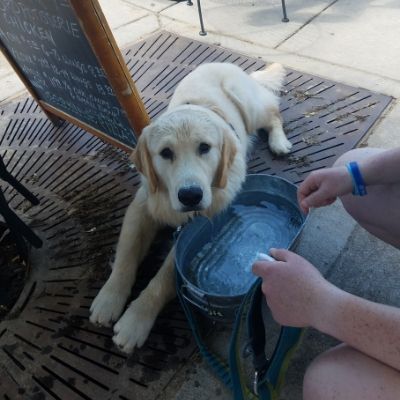 ---
Animal Sheltering Workshops
---
---
Dog Training & Behavior
Workshops
---
Contact:
If you are interested in having Marissa speak at your event, conference, animal shelter, or media opportunity, please contact her here.
---