In episode 61 of the Paws & Reward Podcast, I am joined by my clients and colleagues, Kelly Ferber, Tiffany Chen, and Jenni Pfafman, all of whom recently took my Reflective Relationship Program. A 3-month program where we explore ourselves through the relationship with our dogs. This program cultivates the necessary human end-of-the-leash skills for successful training sessions, sustainable behavior change, and connected relationships. to help you build a better relationship with your dog. Every other week, a new module is released with recorded webinars highlighting one of my 6 connection principles. There is homework to help take what you learn and bring it into action. The following week we all meet in a live community video call where we discuss the homework, learn from one another, and grow together in the community!
Tiffany Chen is the owner of Pawsistant, a business dedicated to helping dog professionals grow their businesses through social media and content marketing. Her mission is to help educate pet parents with credible information from certified pet professionals.
Jenni Pfafman is a certified dog trainer and behavior consultant in Crested Butte, Colorado. She owns and operates Elevated Dog Training and is also a co-founder and board member of The Humane Alliance of Rescue Trainers, a non-profit organization that matches trainers with fostered/newly-adopted animals to provide free behavioral support.
Kelly Ferber is a pet parent who was a Paws & Reward podcast listener and had read Marissa's book. After trying to find in-person training for her dog, Ruby, and learning from Ruby that in-person training wasn't the right fit for her, she reached out to Marissa to see if virtual training would be an option and that's when they began their work with Paws & Reward.
What is the most valuable lesson you learned during the Reflective Relationship program and how has this helped you build a better relationship with your dog?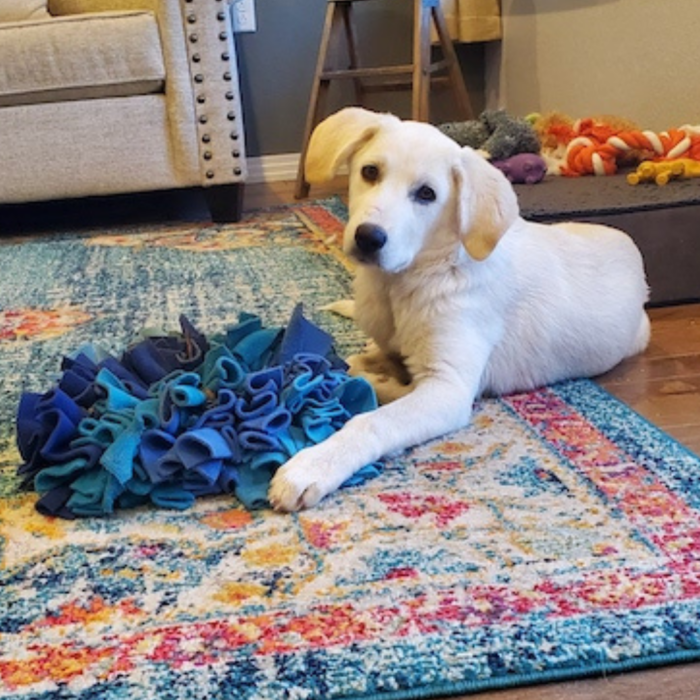 Jenni – A combination of the connection principles, like pausing to notice all conditions and the acronym W.O.A.A., have helped me take a step back from everything. I've applied this by looking at my own behavior and reactions as an antecedent to my dog's behavior and reactions. It all comes back to the antecedent arrangement (changing the environment) and adjusting the training criteria accordingly. Looking at the bigger picture and asking "how can I make this a successful experience for both of us?"
Kelly – Looking at the situation through the lens of the connection principles. It can be a work in progress but the principles make the problem-solving aspect easier. I've worked on building a stronger relationship with each dog individually. Once the trust is built, being able to listen to their opt-ins and opt-outs becomes much easier.
Tiffany – One of the biggest lightbulb moments that happened for me during the course was when Marissa said we are all caregivers and we need to also take care of ourselves before being expected to take care of our pets. Our needs are important too, and realizing that changed everything for me. I've learned to accept where I am now and to give myself more grace. I've learned how to pause and appreciate the little things and relieve the pressure I put on myself to be better.
How have you implemented this lesson in your relationship with yourself and others?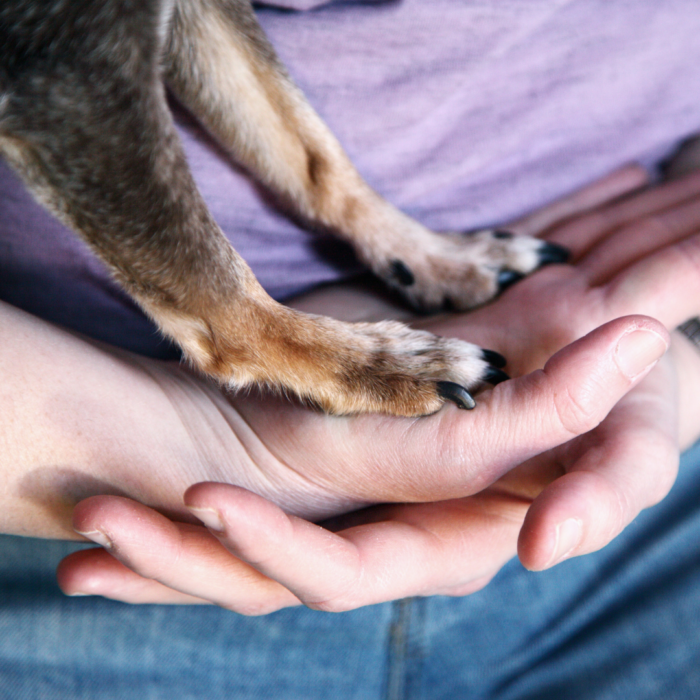 Tiffany – I'm doing a lot of celebrating. Celebrating my dog, myself, and the people in my life. I never feel like I'm doing enough in every aspect of my life. This program inspired me to journal at the end of the day where I write "My Win" for each day. No matter how small, I've learned that I deserve to be celebrated. As for my relationship with others, I've become more curious about their actions and behaviors. I will ask more questions if I don't understand someone's point of view instead of becoming reactive or defensive. If a conflict does arise, I've learned to pause and zoom out before responding.
Kelly – The connection principles have become part of my everyday life. I've learned that life-by-spreadsheet can be pretty awesome. I created a connection principles spreadsheet for myself and my dogs to track our progress. When I can visibly see the progress then I can get out of my head and focus on our successes.
Jenni – I started recognizing "reactive" behavior in myself and identifying patterns when my patience is more brittle. By asking myself "how can I change the antecedents (environment)?" By being curious and asking questions, I've changed a few simple things in my routine that have helped improve my relationship with everyone around me. I've also learned to be less hard on myself when I do feel increased stress or lower tolerance and become reactive. Now I can stop and communicate that with my husband because I can recognize these patterns and advocate for my needs.
What was your favorite part of the Reflective Relationship program and how did it help you build a better relationship with your dog?
Jenni – The live calls were my favorite part. Connecting with the other people in the course added so much depth to the program and to the quality of what I was learning. The webinars were valuable but the discussions we had about them brought so much clarity and validation.
Tiffany – The skills being used in every aspect of my life. But also, the live calls made me feel less alone in my journey with my dog. The sense of community was so strong and it made me excited to complete the next module so we could talk about what we learned together.
Kelly – Seeing how quickly a group of people connected and grew together was amazing. My favorite part was the sense of community we gained while going through the modules. Having a cheering squad was very motivating.
Where to find Tiffany and Jenni:
Tiffany Chen: Pawsistant – helping dog training professionals grow their businesses through social media and content marketing.
Jenni Pfafman – Elevated Dog Training
Other Resources:
Get notified when new episodes drop so you don't miss a thing!