Positive reinforcement training for both of you!
---
I have spent more than a decade studying the relationship between a dog's behavior and his/her environment. Working together, we will identify the behavior concern, establish environmental root causes, and implement management strategies to prevent the concern from escalating. From there, we will design an enrichment plan to ensure your dog's needs are being met and develop a customized training plan to teach you and your dog alternative behaviors. There is no need to punish the problematic behaviors since this proactive approach teaches your dog what behaviors you'd like to see instead. It's a fun, engaging process for everyone involved.
---
#1: Your Dog's Environment
Understanding your dog's behavior and their relationship to the world

Understanding what your dog is communicating with you and others
Noticing how your thoughts and behavior impact your dog's behavior and the training process

Developing realistic training and behavior expectations

Introducing the 6 relationship-building principles for success
---
When we practice observing and shifting our behavior patterns with our dogs, our relationship has the possibility of including more connection.
---
---
#3: Behavior Change for Everyone
Implementing management strategies and positive reinforcement training techniques

Achieving successful human and canine behavior change
Using this process to increase self-awareness and curiosity in all areas of your life
More than just dog training!
---
When we learn the why and how dogs respond to their environment, we become more aware of ourselves and our behavior. From that awareness, transformation is not just possible, it's inevitable. This process is more than just dog training. It's the pet parent and dog working together, learning from one another, and transforming simultaneously.
It's uncommon for people to think of dog training as an opportunity for personal development; however, the relationship with your dog is the perfect, safe space to start navigating who you are in ALL relationships. During our sessions, we'll focus on my 6 relationship-building principles between you and your dog, noting how important they are to the overall training process. My hope is that you will utilize this process as a framework to navigate who you are in all relationships.
---
"Marissa's approach catalyzed a paradigm shift, challenging me to reconsider what it means to have a relationship with my dog. In talking with other pet parents, it seems like people think training is imparting a set of rules that the dog follows in order to make life easier for the pet parents. I used to think of my dog purely in the service of my own needs, which meant that when he misbehaved he was thwarting me, instead of recognizing him as his own being with his own needs and desires separate from mine. This mindset shift really helped me to view the relationship more as a dance and less as a dictatorship."
Start with an Initial Consult
---
During the initial consultation, we will:
Discuss your dog's behavior history.

Identify your training goals and their impact.

Observe and discuss your dog's body language and communication.

Discuss the training and behavior modification process and how to incorporate the 6-relationship building principles.

Implement enrichment, management and prevention solutions to provide immediate relief.
Investment: $150.00, 1.5 hours
---
---
---
---
In order to create lasting and successful behavior change, the package of sessions is a must. The package includes 5 training sessions (in-person or virtual depending on the situation). Behavior change is not a linear process, for both the dog AND the human. There are many variables that can affect the success of the training plan. Together, we explore the best strategies and solutions for you and your dog!
---
During the training sessions, I will:
Demonstrate and show you how to implement positive reinforcement training techniques and enrichment strategies.

Observe and coach you implementing the training techniques with your dog.

Teach you how to troubleshoot challenging situations with your dog.

Create personalized training plans and provide accountability support.

And, lastly, continue the conversation about enhancing your relationship with your dog.
Investment: $525.00 for package, all sessions are 1 hour. We can reassess at the end of the package to see if you may need additional training sessions.
Single sessions: $120.00 per session
Phone consultations in between sessions (if necessary): $80.00 per hour
---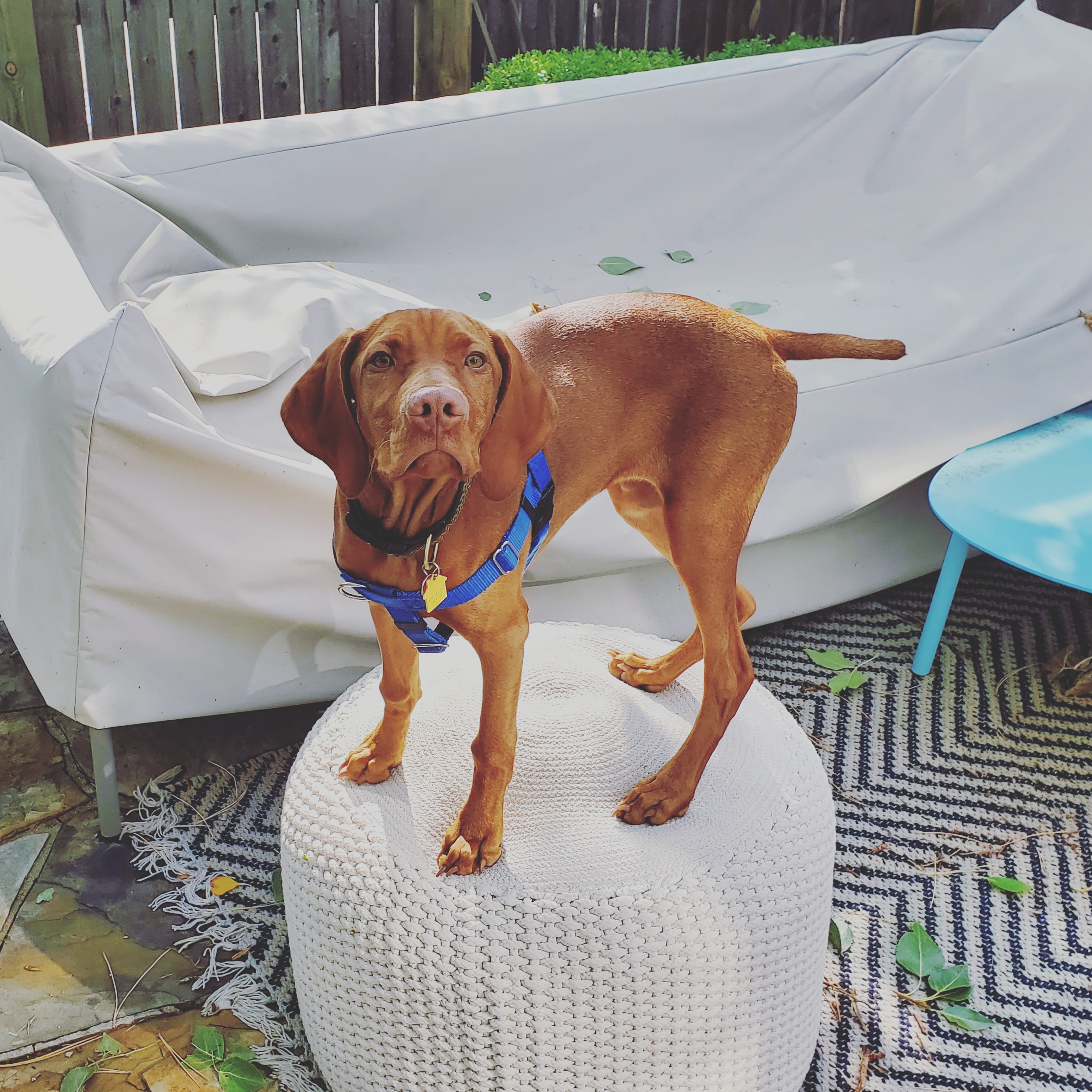 ---
I had the pleasure of working with Marissa when I was facing some difficulties with my German Shepherd, K. He was great in most contexts, but he would bark whenever someone new showed up at the house. Marissa helped me understand what was actually going on. She helped me understand how scary it was for him to suddenly have someone else in the house. Marissa showed me how to set up the environment for success, and showed me the training process in order to change his behavior. I love the big, fuzzy guy - and Marissa is the reason he's doing so well now. I can't recommend her enough.
Frequently Asked Questions
---
---