Join me on this episode of the Paws & Reward Podcast as I interview Nancy Tucker about her brainchild, The Good Enough Dog. We explore why we place so much pressure on ourselves to be a better dog owner and on our dogs. We also explore how reframing our thoughts from "the good" dog to the "good enough" dog is one of the most powerful things we can do for ourselves and our canine companions.
Nancy, can you share with our listeners what The Good Enough Dog is and how it got started?
"The Good Enough Dog concept started after I adopted a dog named Chili from a local animal shelter. She had several behavior issues and I found myself training all the time.
The training was a great way to connect with her and teach her new life skills, but I couldn't help but feel as though it was all business, all the time. I noticed how much pressure I was putting on myself to get it right and figure out how to be a better dog owner for her, being a dog trainer, and all.
I wanted to switch gears, start having fun with Chili, drop my expectations, and really celebrate who she is! This is where the concept The Good Enough Dog was born. It's an invitation to pet parents to notice the good choices your dog is already making and be okay with good enough! This is one of the best ways to really excel in being a better dog owner and enjoy the process more."
How do you practice this concept with your own dog?
I aspire to give Benny fun, enriching experiences each day in order to celebrate him! I let him sniff on walks. I allow him to make choices about his outcomes. And, I catch myself if I start to project unrealistic expectations on him and myself.
Learning how to be a better dog owner is a daily practice, being present and celebrating the dog (and myself) exactly as we are!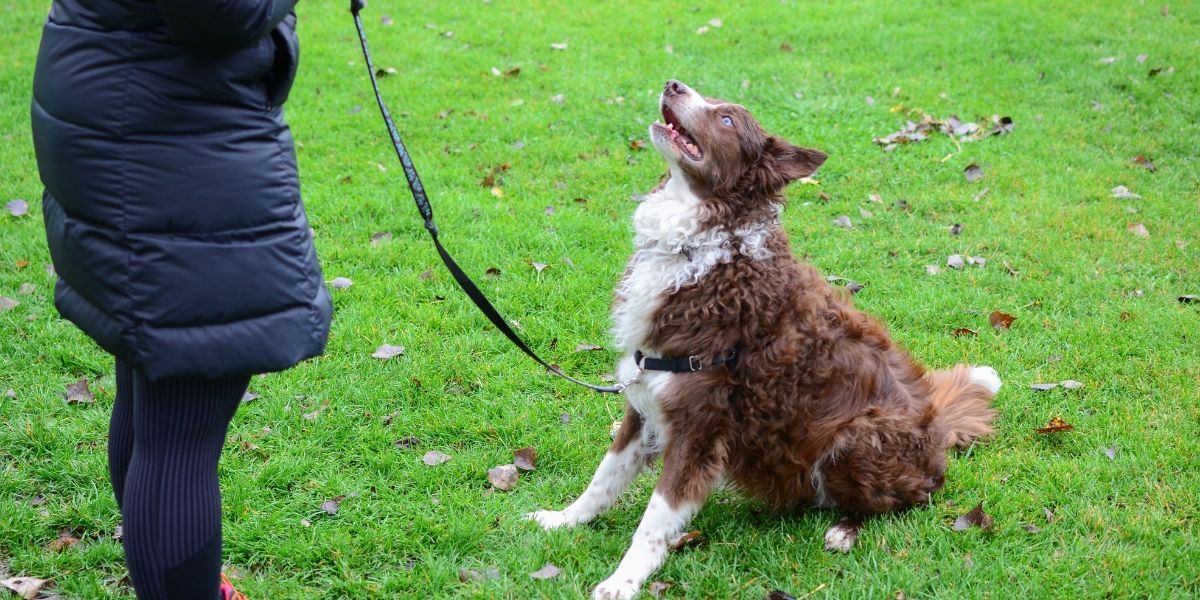 What are 3 things you wished all clients knew in order to support their training plans and relationship with their dogs?
There are so many ways to learn how to be a better dog owner. But my favorite to share are ones that help clients let go of perfection – both for them and their dog.
If it's not a problem for you, then it's not a problem.
There is no official dog behavior rule book. You get to make up your own rules for yourself and your dog.
It's okay to manage behavior issues if that solution works for you and your dog!
More Resources to Learn How to Be a Better Dog Owner
It's only natural to want to be a better dog owner – and to feel like you have a good dog. But if a focus on perfection is hindering your dog training efforts or hurting your connection with your dog, then it might be time to focus more on having a "good enough" dog. This one simple shift could significantly impact the human-canine bond and help you have more fun with your canine companion!
To learn more about how to embrace "good enough" when it comes to dog training and dog behavior, use the resources below from Paws & Reward and from Nancy Tucker's website.
Get notified when new episodes drop so you don't miss a thing!