Join me and Kayla Fratt in this episode of the Paws & Reward podcast as we talk about the puppy blues: what it is, why it happens to many pet parents, and how to take care of everyone involved during this very important time of your dog's life.
It's very common for people to be so excited about getting a puppy and it's even more common for that excitement to quickly turn into overwhelm. You are not alone! Listen to this episode for efficient strategies for dealing with the puppy blues during this time.
What Are Puppy Blues?
You may have heard of something called the "baby blues" – the emotional ups and downs that many women (and men) experience after the birth of a baby. Well, the puppy blues are very similar!
As much as bringing home a puppy can be a fun and joyful experience, there's also plenty of stress and overwhelm that comes with raising a puppy.
You may be experiencing the puppy blues if you're feeling sadness, anxiety or even regret after bringing home a new dog. These feelings can of course impact your own mental health, but they can also affect others around you and the connection with your dog.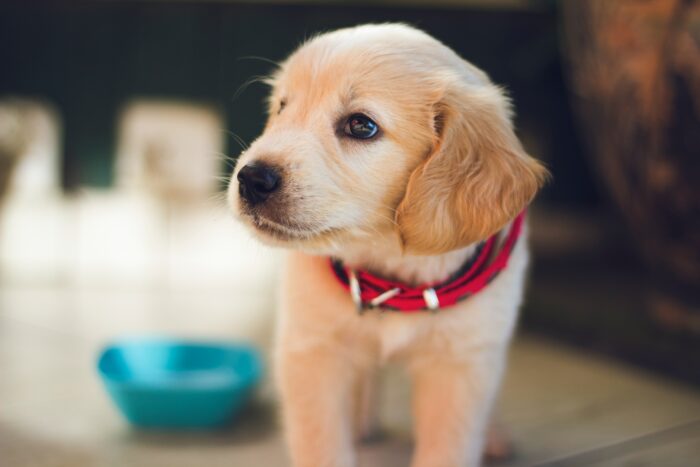 Dealing With The Puppy Blues
If you're feeling a little down after getting a puppy, you're not alone! And there are plenty of strategies you can use to raise a puppy more happily and feel more connected with your new dog.
Listen to this full episode to get dog training tips for dealing with the puppy blues from Sarah Stremming and I.
Need other resources for raising a puppy? Be sure to check out these guides:
Get notified when new episodes drop so you don't miss a thing!